Chateau Montelena Photos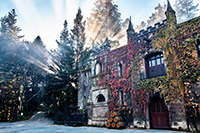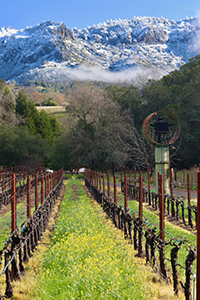 Private Picnic - Live Auction Part of Vacation - Aug 7th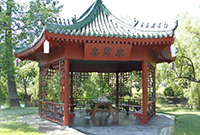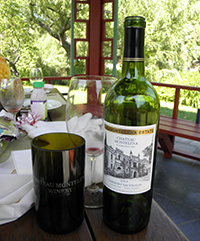 Theme: Interactive Chateau Montelena Experience - 2021
The Educational Martial Arts System (TEMAS) invites you to participate in our 8th Annual Fundraiser, this event will be again this year be through a Zoom Interactive Experience.
Saturday, May 15th, 2021 - Starting at 6PM (Pacific Standard Time) Completion by 8:20PM
This special event continues to be in direct support of the growth and development of our youth and the 'Wine Country Gala' is this years theme. This night will be a special event to remember and broadcasted through interactive Zoom participation, hosted by Manna's Martial Arts, Inc. will transform your evening.  This Adult only evening's events will include: Interactive 30 to 45 minute tour of Chateau Montelena (including education), silent auction and live auction.
It is up to you! You may elect to receive Chateau Montelena wine, a non-alcoholic gift basket or tickets only delivered to each household in San Diego area. Participants outside the local area will also have an several options. Each Household will receive a Gala Booklet printed or electronic copy. Chateau Montelena, a world famous winery in Napa Valley, tour will include: a brief history, wine making and wine tasting notes.
TEMAS founded 1990 and received Non-Profit Corporation status in 1992. 'A Non-Profit Corporation for the Further Enhancement of the Arts'.
Since 1992 - 501(c)(3) Fed I.D. # 33-0497420.
We look forward to seeing each of you at our 8th Annual Fundraiser. TEMAS is proud to continue supporting our youth through positive reinforcement of the values within the martial arts for the past 35 years.
2020's Gala Fundraiser was an amazing success. It is through the continued generosity of our families and local businesses that we are able to raise funds to provide continued growth to our Martial Arts community in the form of:
scholarships for martial arts tuition
educational development seminars and material
extended community outreach programs
provide opportunity for junior and varsity letters in Martial Arts thru
The Varsity Martial Arts League (VMAL) www.vmal.org
The Interactive 2021 TEMAS Gala will begin at 6 pm (pst):

10:00 AM Silent Auction opens
5:30 PM Closing of all Silent Auction Items
5:30 PM Login to Gala begins - open chat with attendes
6:00 PM Welcome to TEMAS Gala, The Interactive 2021 TEMAS Gala
6:15 PM Live Interactive tour, education and wine tasting from Chateau Montelena
6:40 PM Live Auction Begins
8:20 PM Conclusion: "TEMAS Moves Forward"
Many members, instructors, and parents have spent countless hours working toward the success of this event. We are thankful for the support, donations and awareness provided by our local business and community donations.
Purchase your Tickets Here: on line. Your Zoom ID & Password will be sent to you prior to the event.
Have an advertisement/ or notice send by email the day of the event Gala Notice.
All proceeds are a tax-deductible Donation to TEMAS